Here are a few pictures from Katie's when Candice and I slept over...fun night that was!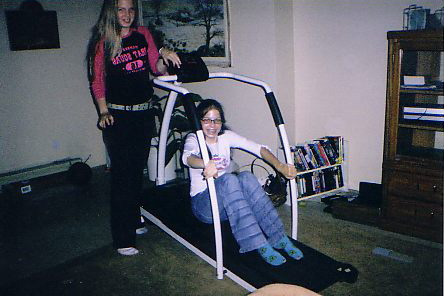 This is me getting all prepared for Katie to push the button then I'd go flying forward!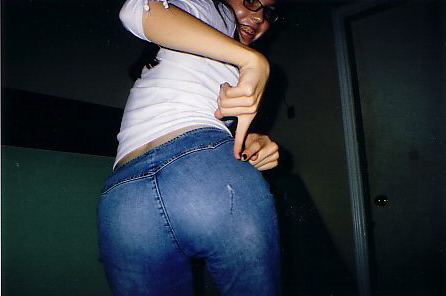 Me, after Candice made the treadmill go super fast and I caught my bum on the edge of it and cut my pants and my butt. There's still a scar by the way!! Oh but it was priceless.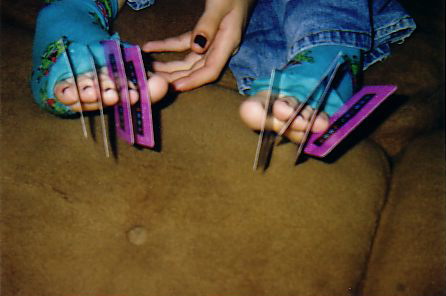 This is my sexy feet coming through my sexy holy socks. Katie, I do hope you never used those cards again!